Terms of Use and Sale
Our products are intended for off-road use only. The purchaser assumes full responsibility for compliance with all applicable regulations respecting vehicle modifications. Any modifications from the original design of a vehicle are done at the user's own risk. Purchase or installation of any of these products constitutes acceptance of these terms by the purchaser.

Note that the X-Link Mini now comes in 2 separate versions optimized for either gold or silver blade GM/ACDelco throttle bodies as pictured down the page. Select the correct X-Link version for your application

Contact us
for shipping costs to locations not available at checkout.
Orders usually ship the next business day. Typical ship time to USA 8-10 days. Shipments can sometimes sit in US Customs awaiting processing for just as long. Use your tracking number at usps.com to track your order.

When making payment, ensure that your card is authorized for international transactions.
Prices are USD $239 shipped to USA(lower 48)....includes $30 standard shipping added at checkout

Save 5% on orders of 2+ units. Enter code K3X3KT8G3HJ1 during checkout.
Throttle bodies shown below require the gold blade version. Throttle bodies sold separately by other vendors.
Other than the Nick Williams 102mm, all throttle bodies must be original GM/ACDelco parts. From our experience, a large percentage of the 1/2 price eBay clone throttle bodies do not work.
12605109 12679524 SD102MMEL
The t
hrottle body shown below requires the silver blade version. Throttle bodies sold separately by other vendors.
Non GM clones and 102's with magnetic sensors are not compatible with the 2003-2007 truck and Holden LS1 TAC modules.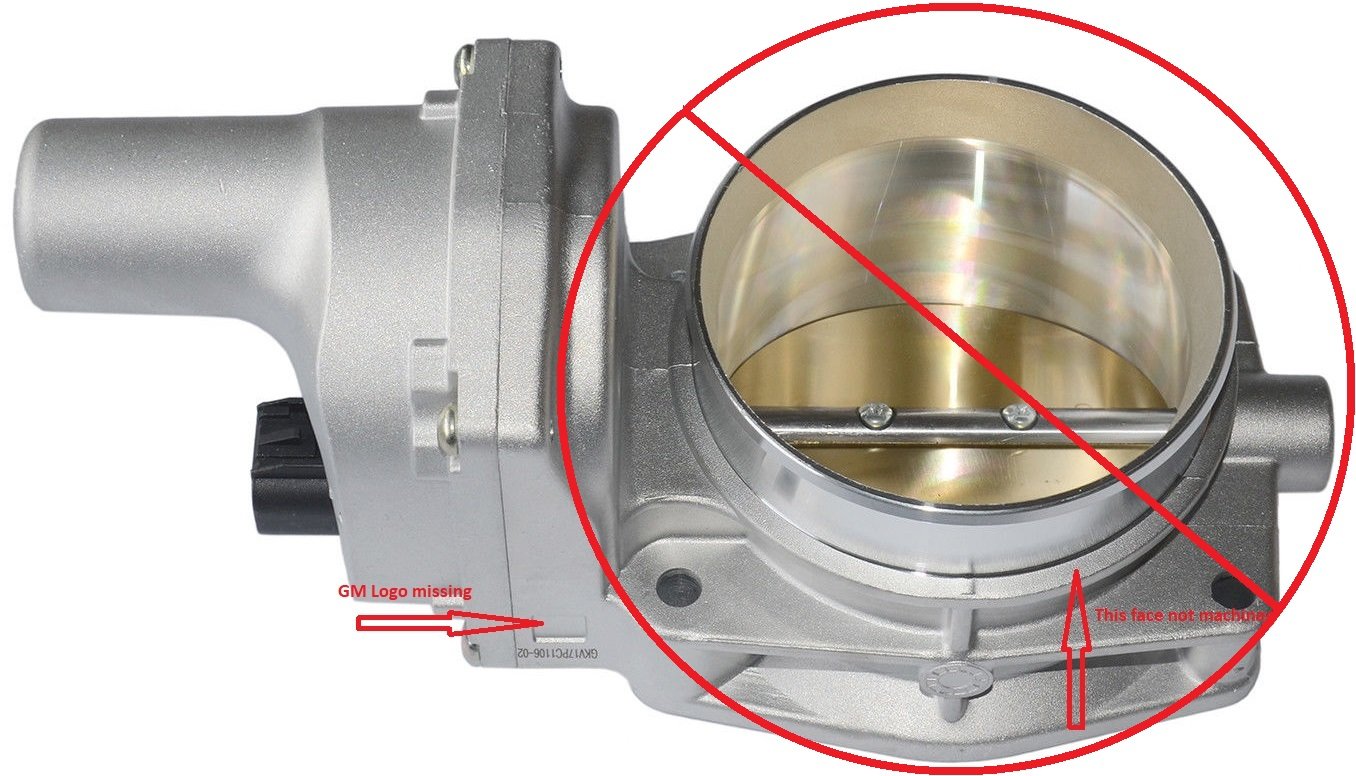 Want to install a LS2, LS3, LS7, L76, L99 90mm or a L92, Trailblazer SS, GMT900 87mm 6 pin throttle body on a GM or GM Holden electronic throttle control(ETC) vehicle originally equipped with a 78mm 8 pin throttle body?

And see full throttle range?

TRP's X-link interface modules make it possible!

X-Link documentation
applications: 2003 - 2006 and 2007 Classic Full -Size GM trucks, 2004 SSR, 2004-2005 Holden VZ LS1 vehicles

X-Link works with either truck 87mm(e.g. Trailblazer SS or 08+ truck) or car style(e.g.Corvette) 90mm throttle bodies

robust, all automotive class construction

maintains the independence of the two throttle position sensor signals

simple plug n play installation

works with your original throttle actuator control(TAC) module and pedal assembly

allows full throttle blade range to 100% wide open throttle

get the full potential out of draw-through superchargers like the Magna Charger Radix or` TVS and the Kenne Bell and Whipple twin screws

allows use of 90mm electronic throttle on L76, L92, TBSS and FAST intake / induction swaps

simplifies L76, L92, LS2 and LS3 engine swaps into these LS1 vehicles

less restriction and improved airflow for turbocharged or high output naturally aspirated applications

smooth, crisp, more responsive throttle operation - check out the videos on the

Multimedia page